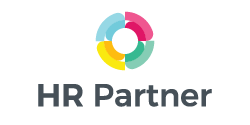 Generation-success.com
Current Openings
Student Ambassador
GS is an inclusive community that supports people with ambition realise potential through mentoring, coaching, workshops and access to industry by removing barriers and connecting business and people of diversity together. GS is a not for profit organisation that is an inspiring network that advances social mobility by empowering all people of diversity to achieve their career aspirations.
PURPOSE OF JOB
As a Student Ambassador, you will be a catalyst for creating change. You will be responsible for a variety of roles including supporting and promoting Generation Success activities. As a Generation Success Student Ambassador, you will use your voice to make sure that no one is left behind.
Volunteer Your Skills!
Do you want to make an impact and have skills that you feel that would benefit our mission? It can be anything from social media skills, IT, writing, proof reading or just want to be part of an active community. Get in touch and we will see how we can get you working with us.
Attaching a CV is optional, however it does help us know more about you and allows us to formulate more questions to identify different ways to get you involved
Fundraising Volunteer
Extraordinary person needed for these extraordinary times
Generation Success has a simple but ambitious goal – to create a fairer world. We work to remove social barriers to allow business and all people of diversity to connect. We are an inspiring network that is creating equal access and advancing social mobility by empowering young people of diversity to reach their career aspirations. We have a great team, a strong new NED Board and an inspiring founder driving the organisation.
Community Manager
The Community Manager is primarily responsible for inspiring our community of Equality & Change Champions, providing support, and moderating & creating community content
See Website